At Protected Tomorrows, we know that caring and planning for the future of a family member with special needs is often overwhelming. We take your hand and guide you through the process of planning that future, alleviating your anxieties and transforming your uncertainty into positive action that not only secures a brighter future for your loved one with special needs, but helps you and your family member to grow on your journey together. More>
---
Introducing…
New Ways
Protected Tomorrows can help…
You choose the path that fits you best!
---
What is Protected Tomorrows?
Our founder, Mary Anne Ehlert, CFP, had a successful career in the financial industry when she decided to act on her lifelong desire to specialize in serving the families of the disabled. The source of her inspiration was very dear to her heart. Mary Anne herself had come from such a family. Her younger sister, Marcia, to whom she felt especially close, suffered severe mental handicaps due to cerebral palsy. Although their parents were naturally determined that Marcia should get the best possible care, they had also been understandably confused how best to plan and provide for her future.
---
Divorce & Special Needs
Under the best circumstances, divorce is difficult, and it can be even more so for families with special needs. What qualifies as "special needs? What if spouses can't agree on the standard of care required? What essential elements should be included in your parenting plan? What government programs and resources are there to help? There are many resources and programs available to families in transition with special needs. Our esteemed guests, Mary Anne Ehlert, CFP®, President and Founder of Protected Tomorrows and Georgia Lord, Family Law Attorney specializing in non-traditional divorce, will share their insights and expertise, so you can better understand what you might need, what is available to you, who to ask and where you can go for help.
Family Membership
Protected Tomorrows is growing its community of families and caregivers through our Family Membership.
"U.S. special-needs families face complex retirement planning." Reuters article by Mark Miller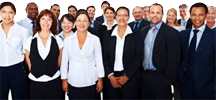 Contact Us for more information about how we can share with you what we know.
Get information on where we are and what we are doing delivered right to your inbox.